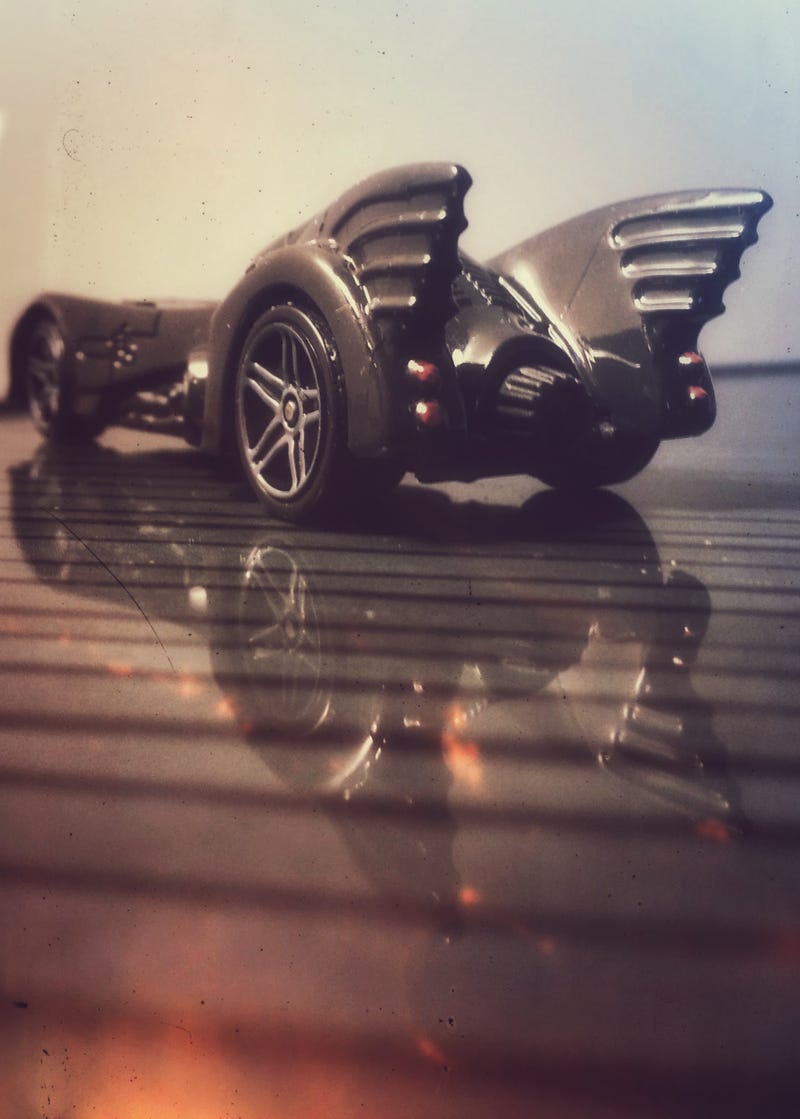 You may have noticed that there are now 2 Live and Let Die-Cast! options in your drop-down list. I'm extremely excited to announce that the admins and I have decided to move away from our original affiliation as simply the Hot Wheels Exchange Program part of Oppositelock. We feel the blog has become much wider, encompassing many different interests and perspectives. In other words, it has grown well past its original status of a sub-blog of a sub-blog. Amazingly, the originators of the HWEP (MYCARNEVERRUNS87, SN210, TYPE-S, EL_ULY) just 6 weeks ago had to convince me that the name should be LIVE AND LET DIE-CAST! over just simply HWEP. Now I feel that we've become popular enough to stand on our own with our 100+ authors.
In the next week or so we will be transitioning from the hwep.kinja.com site over to liveandletdiecast.kinja.com. The URL liveandletdiecast.com will soon send you there instead of HWEP. We plan on keeping the HWEP alive on the new site, although it will likely be renamed since we have discovered so many different types of incredible die-casts and interests of our authors.
I think this is a strong step in the right direction for us, as we have seen a rise in everything from quality reviews, smart discussions, and really incredible customs. Honestly though, I'm mostly happy that we will have a name in-line with our actual web address. :)
So I want to thank the superstar admins of Live and Let Die-Cast! who have helped us get here so quick and so far in less than even a month and a half. EL_ULY is one of the sincerely nicest and most enthusiastic guys I've ever come across. MYCARNEVERRUNS87 is someone who is as talented as they come, picking up techniques faster than anyone and making some awesome art in the process. SN210, TYPE-S is always active in the comments while still managing to write some of the best reviews so far. After a couple weeks into this blog I brought on FROSTED, THE DIECAST GUY and PHILIPILIHP SPELLED BACKWARDS. Both have been great. Philip designed the logo, and hopefully will design the new one. He's also done some great work with customization and promises he'll have a beginner's how-to series on the next blog. Frosted has taken over the social media and helped keep everything from the blog to twitter running. He's also started the Discussion of the Day series and without fail contributes massively to this site everyday. They are truly awesome and Live and Let Die-Cast! wouldn't be where it is today without them.
Seriously. It wouldn't even be called Live and Let Die-Cast...
No one who currently has authorship privileges on hwep should need to do anything to gain authorship on the new Live and Let Die-Cast! In your drop-down list under "My Blogs" you should find them both now listed. If you are new and would like to be able to post, please let us know in the comments.
Now I would like to know what you think about Live and Let Die-Cast. We've got a few ideas for new series and posts that we will be rolling out, but where would you like to see the blog go? What do you enjoy most currently? Should we include a wider range of interests outside of die-cast? If so, what would you like to see? What do you think the blog can do to make itself more prominent, but also, hopefully, be inviting?
Essentially I want to keep the site growing without giving up what everyone likes about it. I authored a post recently in which I explained how my Paypal account got hacked. Even though I was being self-deprecating about how poorly I had managed my passwords over the last, say, 15 years, I thoroughly expected at least a few commenters to say something to the effect of 'It's your own damn fault.' Instead I didn't get a single reply like that, everyone was supportive and pretty damn cool about it. Even thanking me for a reminder to change their eBay password! Honestly, the community here is great. I really enjoy being a part of this and want to make Live and Let Die-Cast the best experience possible!
So please let us know what you think and what you want to see!
*Note: Please keep posting on HWEP for the time being. I'd like to switch over to the new site on 06/01/2014.*
Also, don't forget to join our Facebook group where we have our Photo of the Day contest, and maybe even follow us on Twitter @LaLDieCast